The Andy Griffith Show Wiki... an in-depth encyclopedic guide to the beloved CBS television series. We are a collaborative website about the small-town world of The Andy Griffith Show that first started to grow on September 30, 2008. The wiki format allows anyone to create or edit any article, so we can all work together to create the site. Now, take a stroll into Mayberry.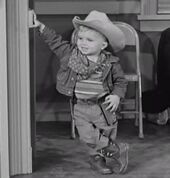 Leon—
Leon is the preschool-aged, sandwich eating cowboy, who is rarely seen, but never heard, in five episodes of The Andy Griffith Show. We never found out who his parents were, or exactly how old he was supposed to be. He was portrayed by Clint Howard, the younger brother of Ron Howard.
Read More...

"Mr. McBeevee" is the Season 3 premiere episode of The Andy Griffith Show. Opie weaves the fabulous tale of Mr. McBeevee, a man who walks in the treetops, wears a silver hat, has twelve extra hands, blows smoke from his ears, and jingles when he walks as if he had rings on his fingers and bells on his toes. But other than those few quirks, Mr. McBeevee is normal. Andy and Barney laugh it off, but when Opie brings back a quarter he claims was given to him by his friend, Andy is forced to call the stories to a halt.
Read more...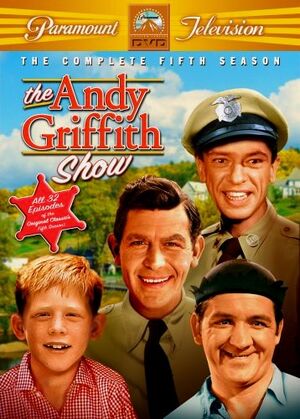 We are looking for people to help edit. If you would like to get started, we have the Pages needing attention page. If you need help from an admin, please feel free to contact me directly: QueenBuffy

Create blog post
Hey everyone, I have been having a slow week so I decided I would talk about The Ebullet. The Ebullet is a TAGS newsletter. You can get information like Mount Airy events, informa…

Read more >
See more >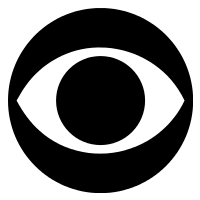 Community content is available under
CC-BY-SA
unless otherwise noted.