The Andy Griffith Show Wiki... an in-depth encyclopedic guide to the beloved CBS television series. We are a collaborative website about the small-town world of The Andy Griffith Show that first started to grow on September 30, 2008. The wiki format allows anyone to create or edit any article, so we can all work together to create the site. Now, take a stroll into Mayberry.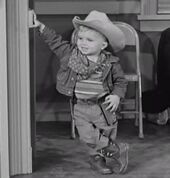 Leon—
Leon is the preschool-aged, sandwich eating cowboy, who is rarely seen, but never heard, in five episodes of The Andy Griffith Show. We never found out who his parents were, or exactly how old he was supposed to be. He was portrayed by Clint Howard, the younger brother of Ron Howard.
Read More...

"Mr. McBeevee" is the Season 3 premiere episode of The Andy Griffith Show. Opie weaves the fabulous tale of Mr. McBeevee, a man who walks in the treetops, wears a silver hat, has twelve extra hands, blows smoke from his ears, and jingles when he walks as if he had rings on his fingers and bells on his toes. But other than those few quirks, Mr. McBeevee is normal. Andy and Barney laugh it off, but when Opie brings back a quarter he claims was given to him by his friend, Andy is forced to call the stories to a halt.
Read more...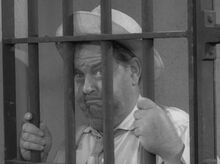 Otis Campbell—
Otis Campbell was the "town drunk" in Mayberry and probably the most well-known prisoner in the courthouse. Otis was played by Hal Smith and made frequent appearances on the show from 1960 to 1967, and stopped appearing in the show towards the end of the series due to concerns by the show's sponsors over the portrayal of excessive drinking. Otis works as a glue dipper in a furniture factory.
Read More...


The Andy Griffith Show Dictionary—
The Andy Griffith Show Dictionary. Ever been curious what certain words or slang mean from The Andy Griffith Show? We've begun to compile a dictionary, listing various words and sayings heard throughout the seasons of the show and their meaning. Feel free to add some you see are missing, or correct ones that are already there.
Read More...

Which is your favorite black & white TAGS season?
115 users voted in our last poll, and the results are in! 48% of you chose Ellie Walker as Andy's favorite girlfriend/love interest.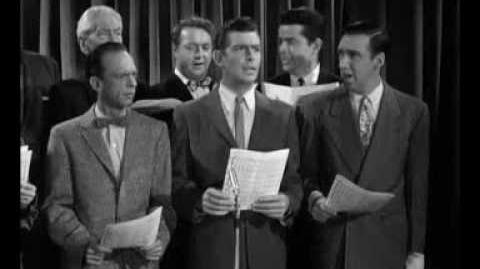 "What's the matter, haven't you ever seen a man take off a dress before?"
-Barney Fife

We are looking for people to help edit. If you would like to get started, we have the Pages needing attention page. If you need help from an admin, please feel free to contact me directly: QueenBuffy

Want your own Andy Griffith Show site to be seen? Then become an affiliate. Here is how: CLICK HERE



Loading RSS data...

Create blog post
Actor Jack Burns, who played Deputy Warren Ferguson on The Andy Griffith Show has died. He was an Emmy-nominated writer for "The Muppet Show" and comedy partner of George Carlin …

Read more >

Writer Sam Bobrick has passed away. He co-wrote many episodes of The Andy Griffith Show and Gomer Pyle U.S.M.C. Learn more at Sam Bobrick's official site.

Read more >

Of all the characters on The Andy Griffith Show, the most polarizing is unquestionably Helen Crump. When Helen was introduced in Season 3, Episode 23 ("Andy Discovers America"), s…

Read more >

Today we'll see a poll dedicated to Ernest T. Bass. Simply vote which episode you think his best moment was.

Any questions? Feel free to contact me @ Cookies & Huntee.

Read more >
See more >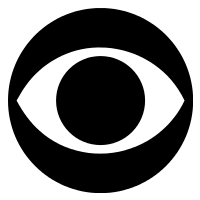 Community content is available under
CC-BY-SA
unless otherwise noted.